 Save time and money by renovating your kitchen and laundry together!
Embarking on any home renovation is an exciting undertaking. However, when it seems like there is lots to do, it can become a daunting experience. But it doesn't have to be difficult, by strategically planning your renovations and tackling your kitchen and laundry areas together, you can save a considerable amount of time and money!
Shared labour and resources
Kitchen and laundry renovations often involve similar processes and will require overlapping skills, such as plumbing, electrical and structural modifications. By completing these tasks together, you can optimise the use of labour and resources, reducing the overall time and effort required. Getting tradespeople to tackle all the jobs at once in both your kitchen and laundry can mean that you make a substantial saving when it comes to labour costs.
Another advantage is that materials can be purchased in bulk for both spaces, which often means you can get a better price on the order and save yourself delivery costs too. Plus, if you need to hire equipment and tools, they can be used much more efficiently across both projects, once again meaning you can reduce your spend – and your stress levels!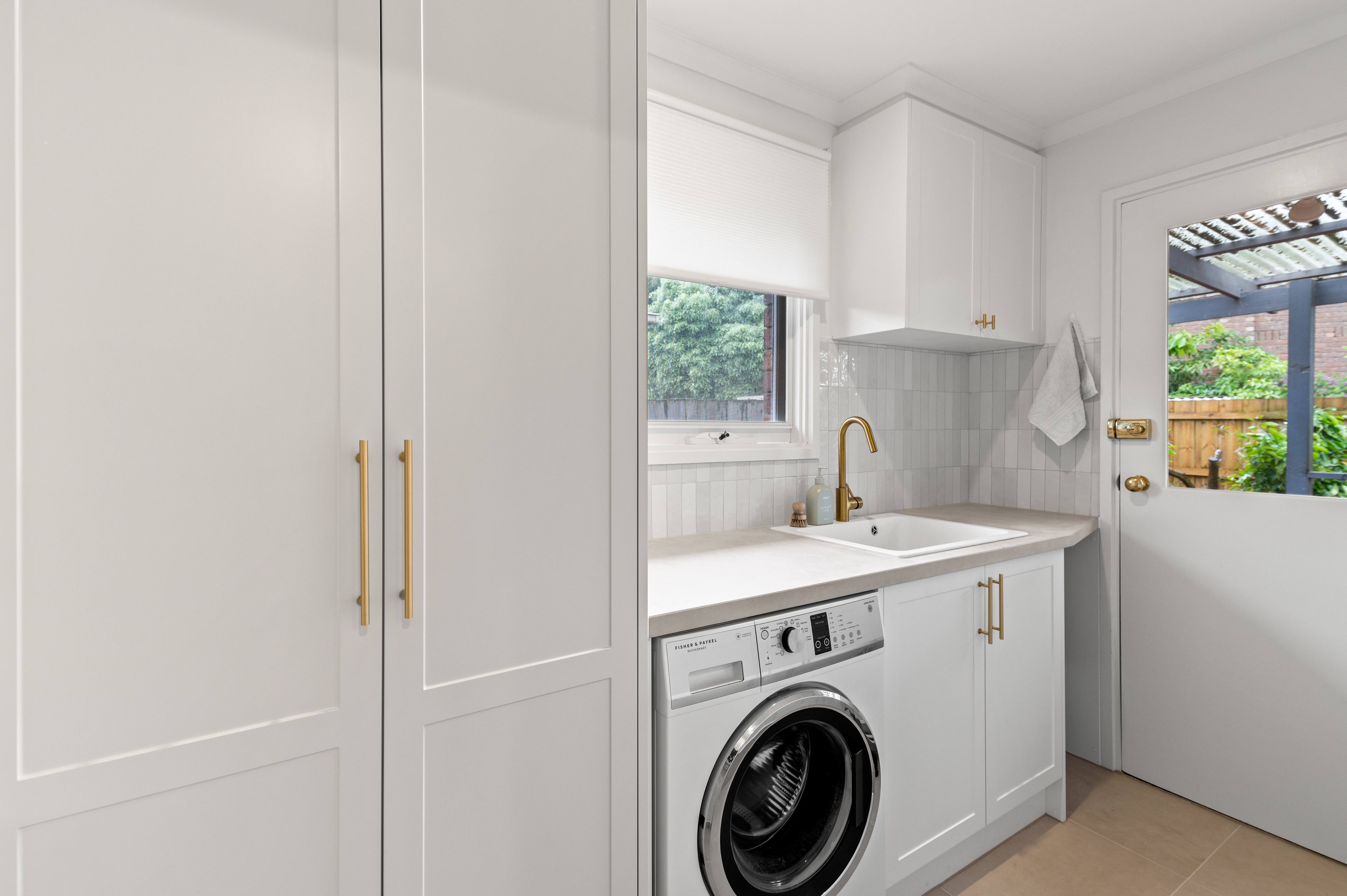 Reduced disruption and downtime
Renovations can be disruptive, especially when they involve essential spaces like the kitchen and laundry. If you were to renovate these areas separately, you'll experience disruptions and inconveniences twice over, leading to longer periods of inconvenience. Renovating both areas together allows you to consolidate the disruptions into one time frame, and not only will this help minimise disruptions to your day to day life, but you can also potentially save on temporary living arrangements and additional costs.
Reduced admin and planning
Renovating your kitchen and laundry together streamlines project management. Instead of dealing with separate tradies, timelines and logistics for each project, you can have a unified plan and a single team overseeing the entire process. This approach minimises admin and reduces the risk of miscommunication, potentially avoiding costly delays and errors.
It also allows you to get all your design plans sorted before you begin, so you know that what you want in both spaces will work in the way you designed them to, which leads us to…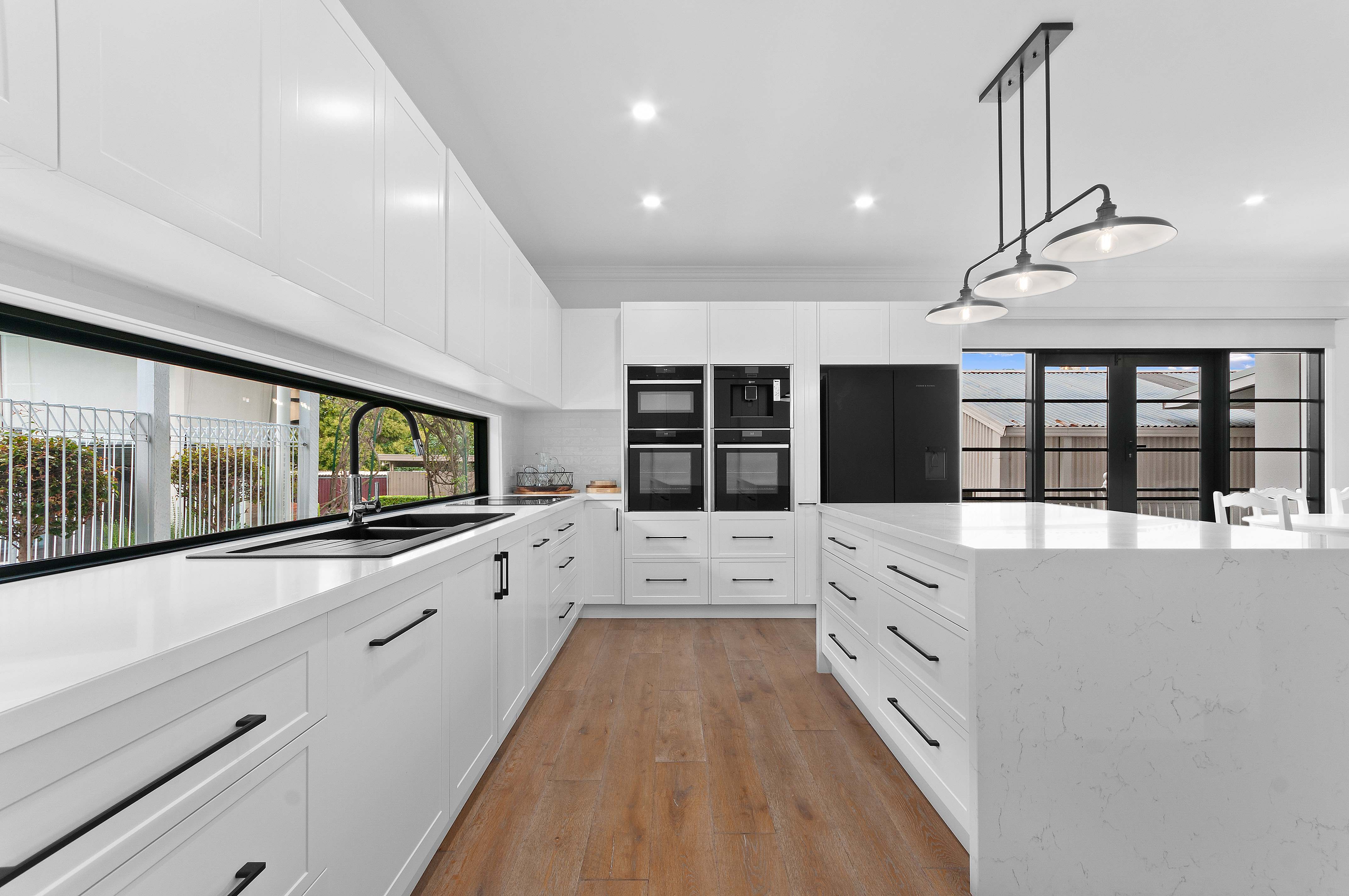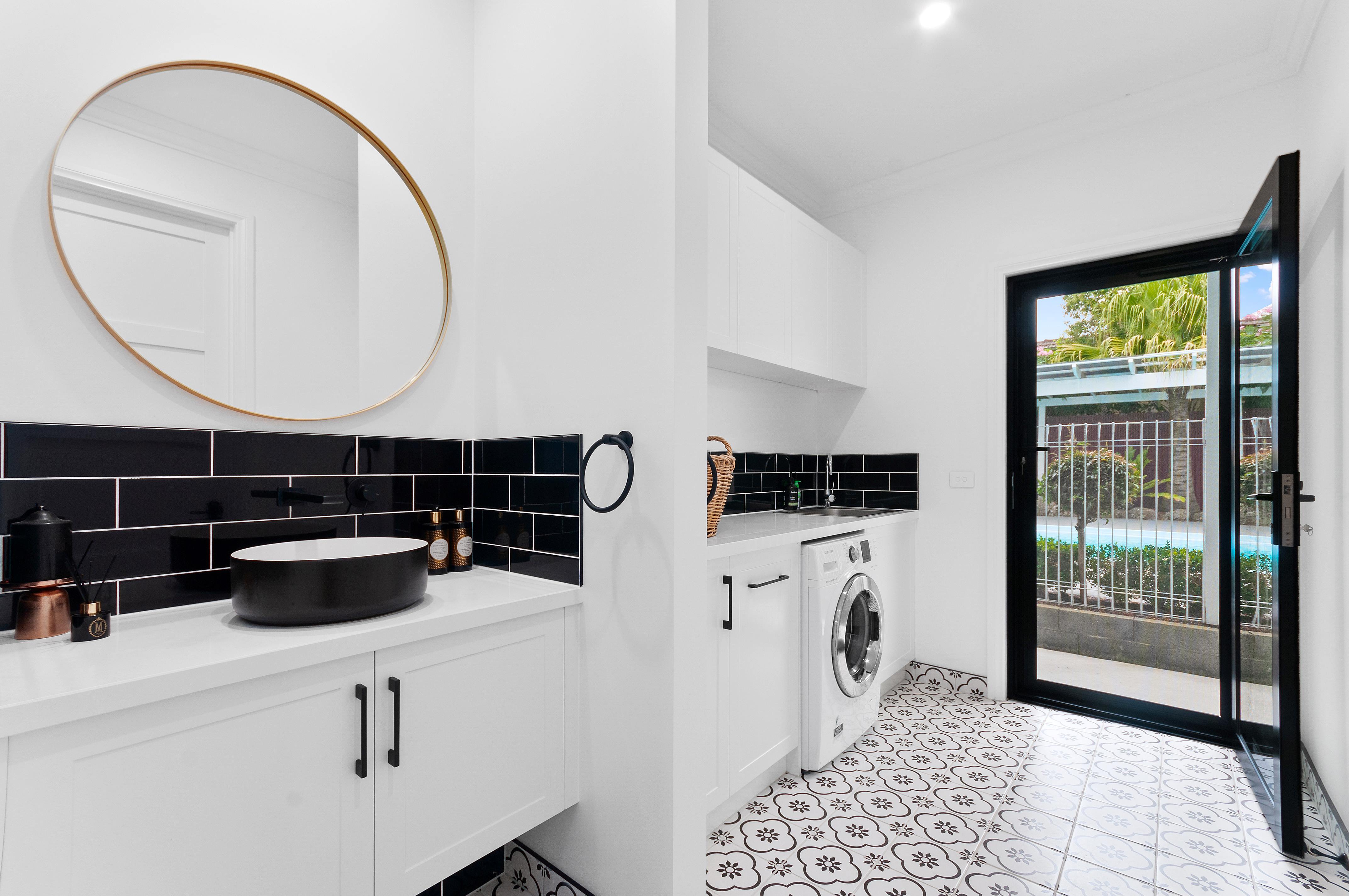 Cohesive design
Renovating your kitchen and laundry at the same time allows for better coordination in terms of design and functionality. You can ensure a cohesive aesthetic and functional flow between the two areas, or match fixtures and fittings to create continuity throughout your home. This can eliminate the need for future modifications or retrofits, as you'll be able to have a clearer vision of how each space will work alongside the other when designing them together.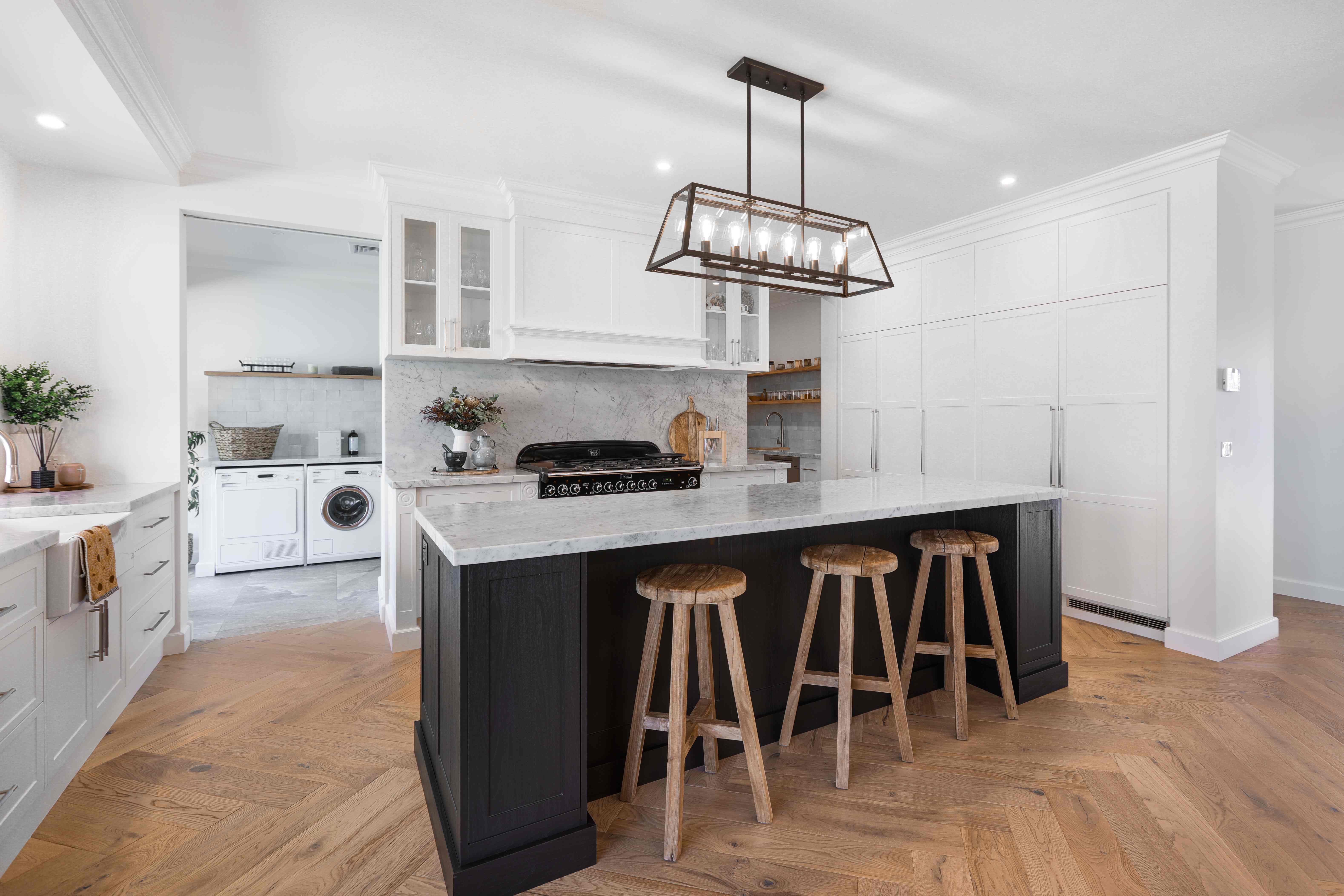 Luckily, at KUB we can help you with both! Don't be over awed by your project, and let our team of designers and fitters help as much or as little as you need to make sure you get the most bang for your buck and get the kitchen AND laundry that works for you.