 Light vs Dark Kitchens

Building and designing your dream kitchen is an exciting experience, with many big decisions to make along the way. From deciding how your kitchen will be laid out to the materials used and the style options, there's always plenty to think about.
One of those C. Colour is such an important and underrated aspect of your kitchen as it can determine the overall vibe, personality, and tone of the space. Light and bright colours can help create a fresh and clean aesthetic and can also help to lighten up spaces where there might not be much natural light, while darker tones bring a sense of sophistication, bring a feeling of warmth and can add contrast to the space.
It's this decision that will determine the overall look of your finished kitchen, so it's important to be sure with whichever option you go with!
The things to consider when using DARKER colours in your kitchen…
Dark kitchens have grown hugely popular over the last 10 years and are now a common option in many new builds. They are a nice way to add depth into a space and create a great feel of solidity and comfort to your space. If your home already features lighter colours, they are also a great for balancing the look of a space. With any kitchen, we recommend clients add texture or pattern to break up a solid colour.
While we love a solid black space, it certainly isn't the only option if you're after a darker kitchen; charcoal can be very sophisticated and sleek, while colours such as dark green and navy can make beautiful kitchens, by injecting some extra depth and personality to the space.
One thing to keep in mind is that marks and streaks can be more visible in dark kitchens, so make sure that you watch for this when cleaning them.
What's the best way to incorporate dark colours into your kitchen?
We recommend pairing darker cabinets with lighter ones – for example a dark island, with a lighter back bench in a galley style kitchen, or use a lighter colour splashback and bring in timber features to break up big blocks of colour and soften the dark cabinets.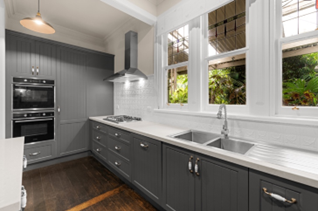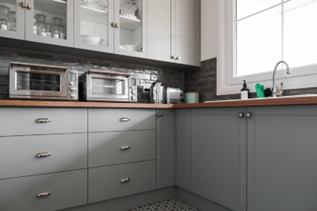 Things to consider when using LIGHTER colours in your kitchen…
Timeless and classic, light-coloured kitchens can make for a bright and vibrant space if executed correctly! Hampton style or Scandi style kitchens are very en vogue at the moment; which all use shades of white or feature lighter tones of grey. If you have a smaller space, or one that doesn't get much light, we recommend using lighter joinery to give keep things looking bright and help give the illusion of more space.
Remember that lighter/white kitchens can look too stark and clinical, or even worse, bland if they aren't done right. Make sure you use varying shades of creams, whites, and lighter colours so that your kitchen stands out and has character.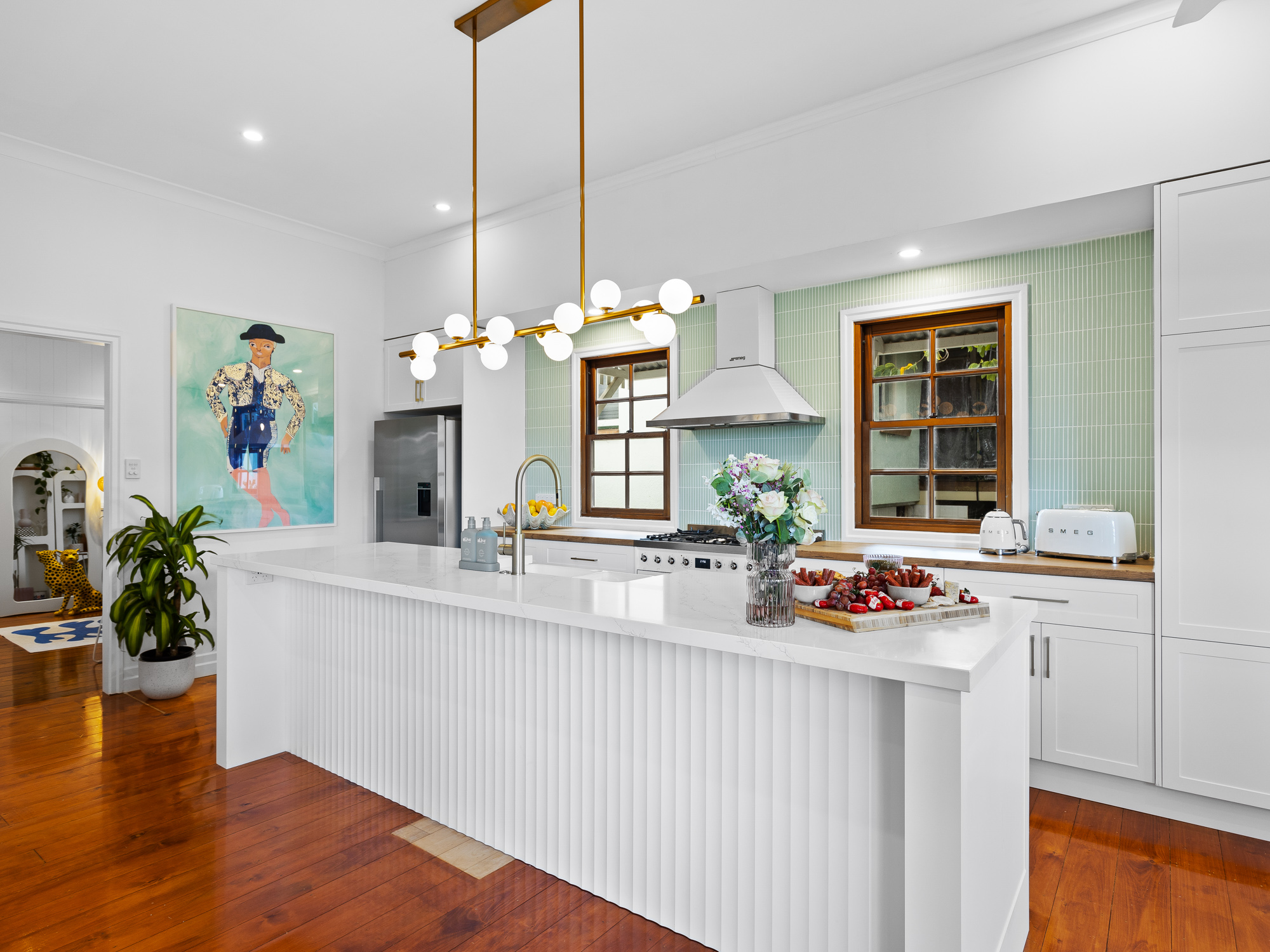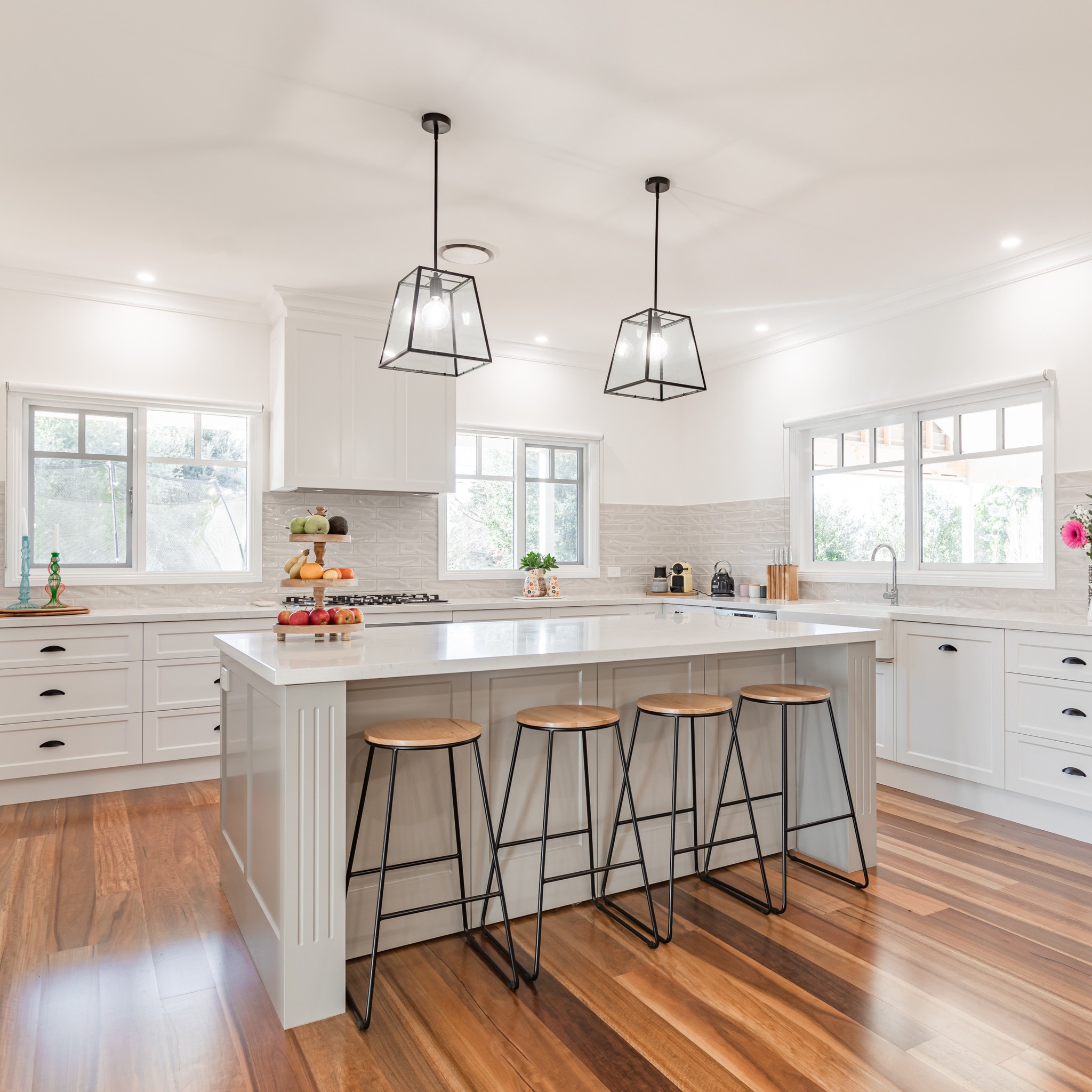 How to incorporate a light/white colour palette into your kitchen without it being too clinical
Add texture and patterns – use marble veined, terrazzo or light stone for benchtops, and use subtle designs on doors to add some texture and feel to the space. Adding a splashback with different tones or ripples in the tiles also helps to breaks up the sea of white and draws the eye too.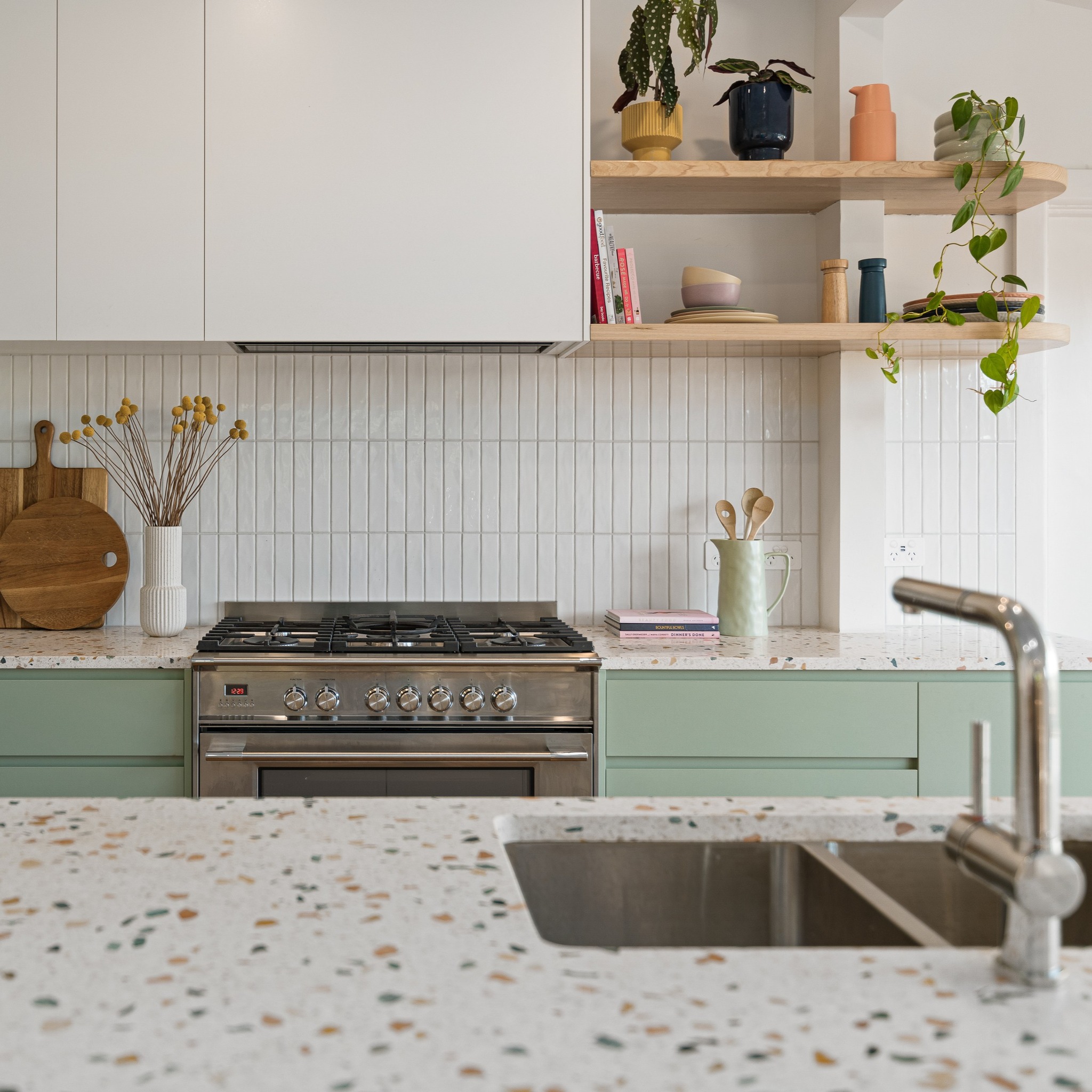 There is also so many colours available in hardware now, that they're a great way to add detail to a light kitchen, accenting cupboard doors and drawers, they help break up big expanses on cabinetry. A timber floor is also a great way to add warmth, while blending the kitchen in to the rest of the home.
Creating a cohesive colour palette throughout your home…
When designing your new kitchen, it's important that you ensure that your chosen colour palette integrates seamlessly with the rest of your home.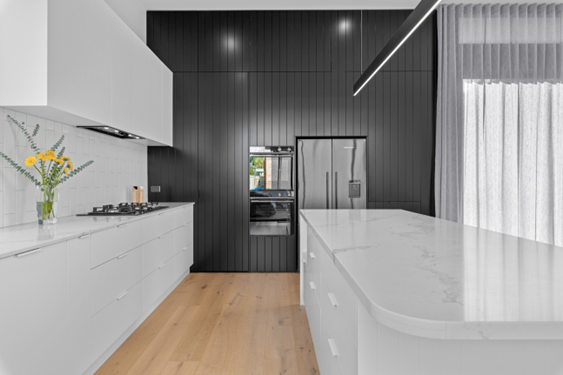 The first step when choosing your colours is to determine whether other areas have a predominantly light (white, beige, light pastels) or dark colour palette (black, dark grey, emerald, navy). You don't necessarily have to make the colours in your kitchen the exact same as the rest of the home, but it's important that there is a sense of cohesion, and that those elements are at least included as undertones to give a flow throughout every space. For example, if you have a primarily lighter design in your home but still want a dark kitchen, be sure to include light undertones and accents, as this ensures it flows nicely with the rest of your home and doesn't look too out of place. At KUB we carry a huge range of colours from premium brands such as Polytec, Janper and Caesarstone, so your options and combination really can be as unique as you.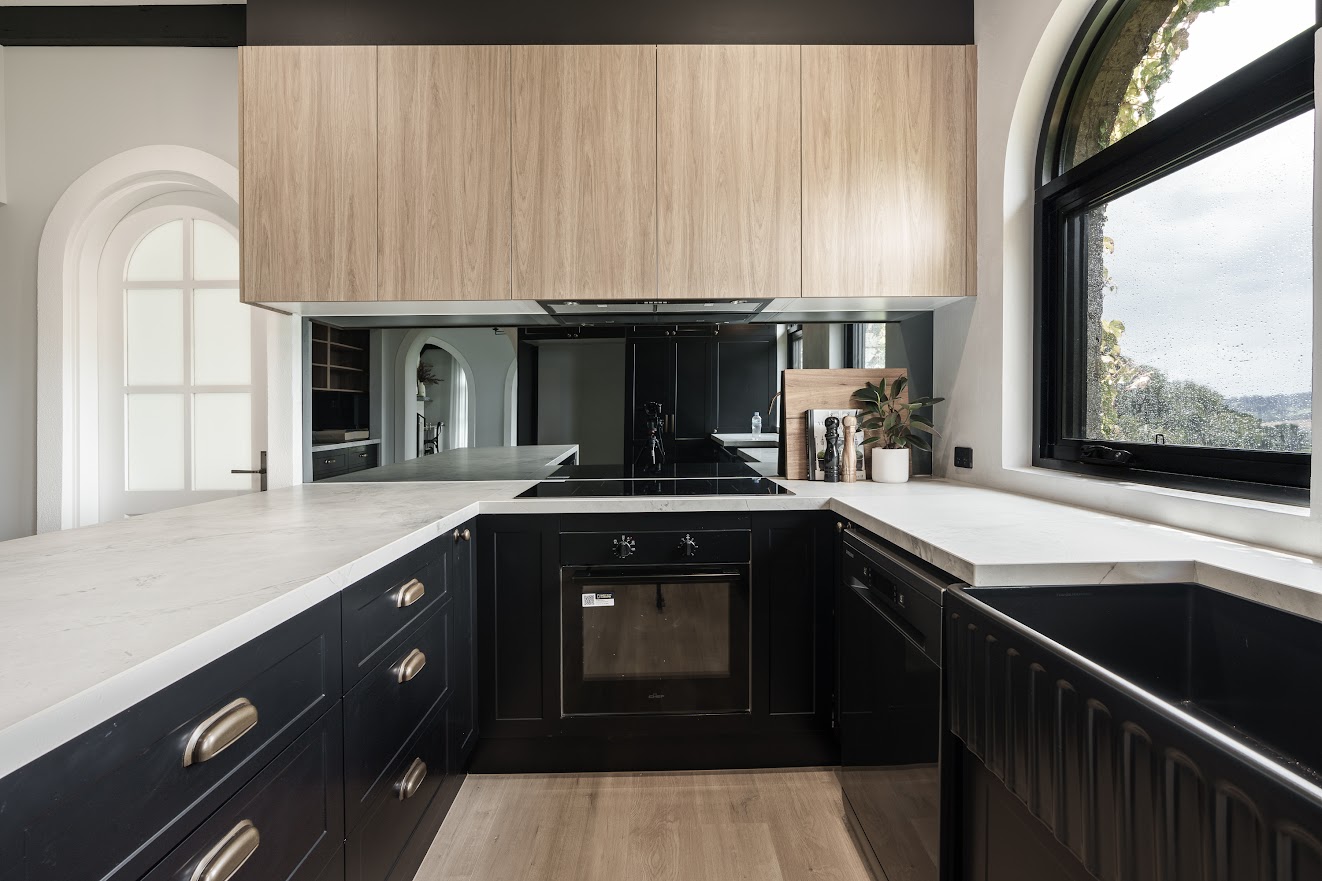 When it comes to choosing a light or dark colour palette for your kitchen there is no right or wrong answer, it all depends on your personal preference and style, the design of your kitchen and how it will fit with the rest of your home.


If you need some help, no problem! We'll work with you and your ideas to make sure you get the look and style you want that still blends with the rest of your home. Come and talk to our team of experts today, and see what we can do for you!