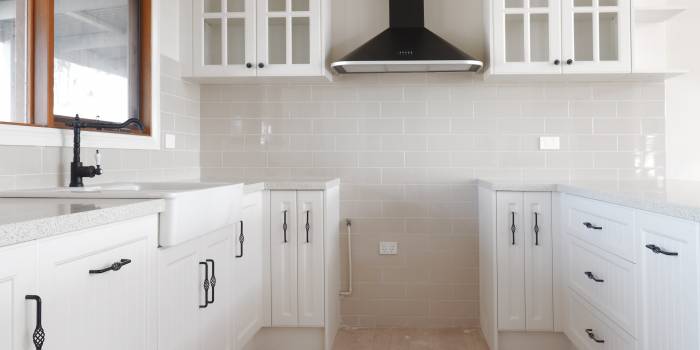 A statement often made ... "Its only Rental so I dont care about the quality .... I just want cheap"
We can understand what clients mean by this statement. "Its only a rental" so price becomes the deciding factor on what may go into the final design.
Of course price is important but keep the design simple and use products that are durable and easy to clean to keep the initial costs down.
GLOSS Laminated Benchtops may not be the best idea as these need more care and maintenance
MATT Benchtops in a lighter colour are much easier to maintain than dark colours
GLOSS THERMOLAMINATED doors allow for easy cleaning and are very durable
MELAMINE is the most cost effective and hard wearing product for doors. Easily replaced if damaged and can scrub up well if they get greasy or dirty
Keep the DESIGN SIMPLE.
GLASS SPLASHBACKS are very good for rentals. They are easy to clean, even if they havn't been touched or cleaned for years!
Keep drawers to a minimum to lower costs
Only a small percentage of tenants treat their rental badly but having a higher quality kitchen or Laundry means that it WILL last longer, even if treated harshly by tennants. Warranties for Drawers and hinges is important to ensure they last with some abuse. The product should not be replaced just through tennant neglect but be able to withstand a bit of harsh treatment and scrub up ready for the next.