 Choosing Your Kitchen Layout
Building a new kitchen can be a big undertaking, from the design and style of the space to the appliances and materials to install, there's many big decisions to be made, but the layout of your kitchen is arguably the most important. The layout will determine your kitchens functionality, natural flow, storage efficiency and overall vibe, and as we know, your kitchen is more than just a space for cooking, it's a gathering space, hub of activity and point of pride in many homes.
This is why the layout can be so vital. A kitchen that doesn't fit the space could clash with the rest of the living areas, resulting in an uninviting space that may not live up to its potential.
So what kitchen layout should I go with?
This will entirely depend on the available space, your personal preferences and how you are going to use your kitchen on a day-to-day basis. Here are a few different kitchen layouts to consider.
U-Shape kitchen
A very traditional kitchen design, U-shaped kitchens are perfect for larger families and entertainers, they allow for a higher traffic flow of people, and with plenty of workspace, it's perfect for multiple cooks.
Pros: U-shaped kitchens can easily flow with the rest of the home, especially if placed adjacent to the lounge or dining rooms and in open plan living spaces.
Cons: Often used in larger kitchens, U-shaped kitchens can be big and imposing if they aren't designed right.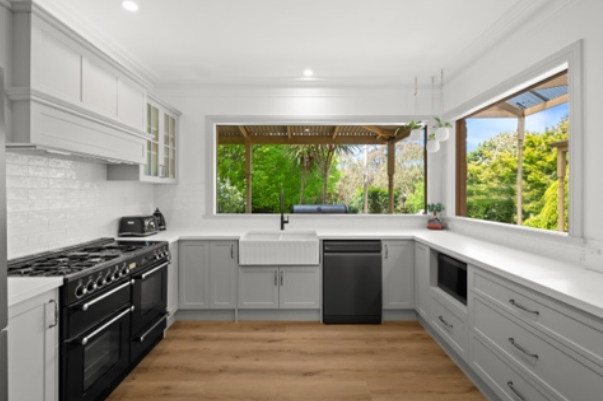 L-Shape kitchen
A versatile and functional layout, L-shaped kitchens are perfect for small to medium spaces and open plan designs. As the name suggests, the cabinetry and benchtop will generally run along two walls. L-shaped layouts have become common in modern homes and renovations, often including an island.
Pros: Adaptable, functional, and ideal for entertaining, creating plenty of bench top area to work with.
Cons: May not always be suitable to every space, and without the addition of an island could be considered limiting.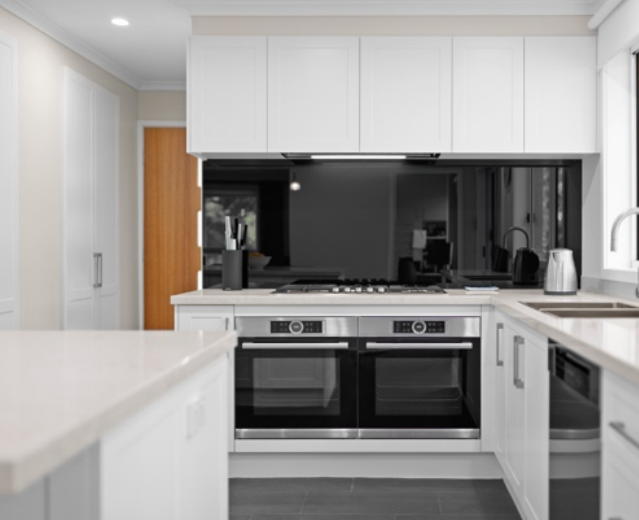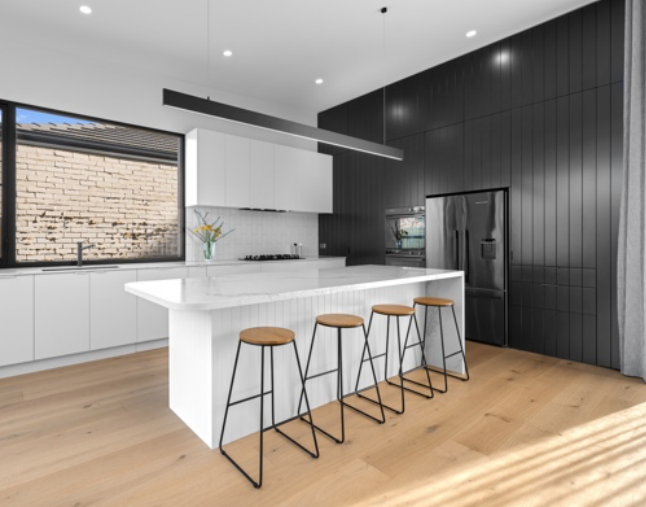 Galley style kitchens
Common in older style apartments and townhouses, or homes with tighter spaces, galley kitchens often fit into a narrower space with the cabinetry running parallel. While they are more focused on function rather than as a social hub, Galley kitchens are generally one the most efficient designs.
Pros: Efficient and practical design, able to fit easily into tight or narrow spaces and keep walkways clear in smaller homes.
Cons: Galley kitchens can feel a little small, and don't lend themselves to being a social gathering space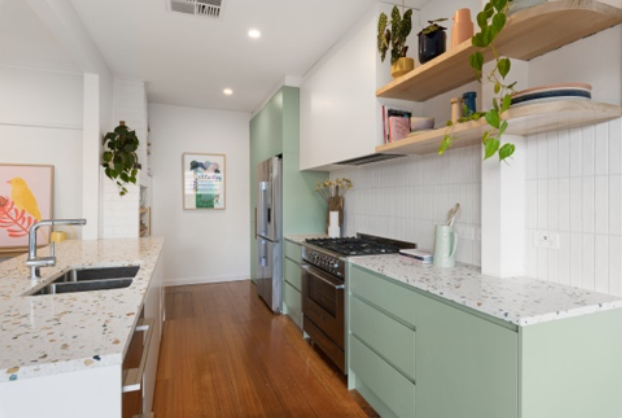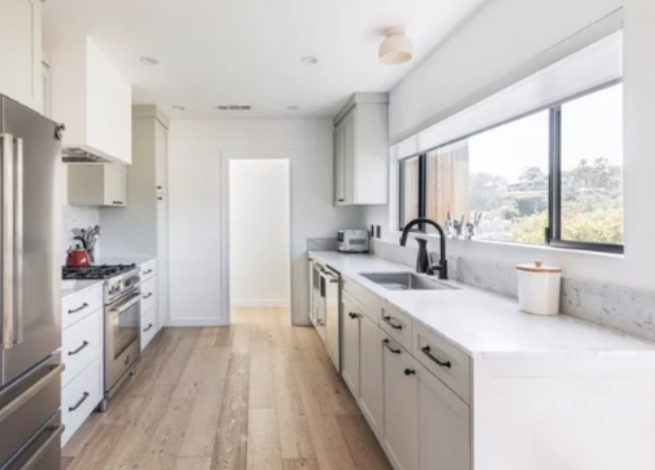 Island layout
Island layouts are popular among entertainers, especially in new home builds.They are generally defined by one back wall of cabinetry and an island bench offering dual access to the kitchen, with the island being the focal point of the space.
Entertainers love these kitchens for their natural flow, allowing multiple people in and out of the kitchen without causing congestion. They allow for easy interactions with guests while cooking and for extra seating options.
Pros: The perfect option for connecting the kitchen to other living spaces, great for entertaining.
Cons: The Kitchen is on full display to the rest of the home, so any mess or clutter will be far more noticeable.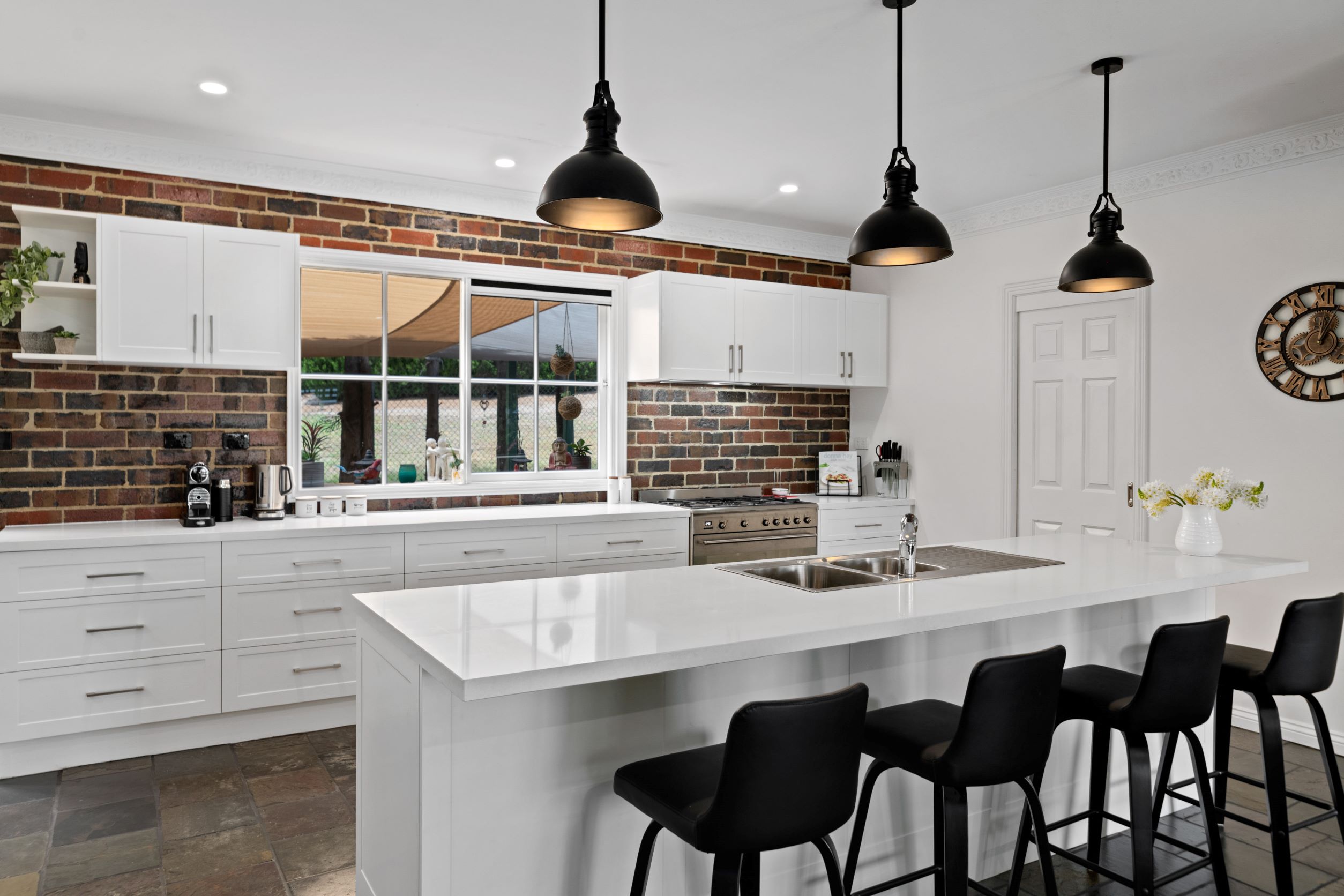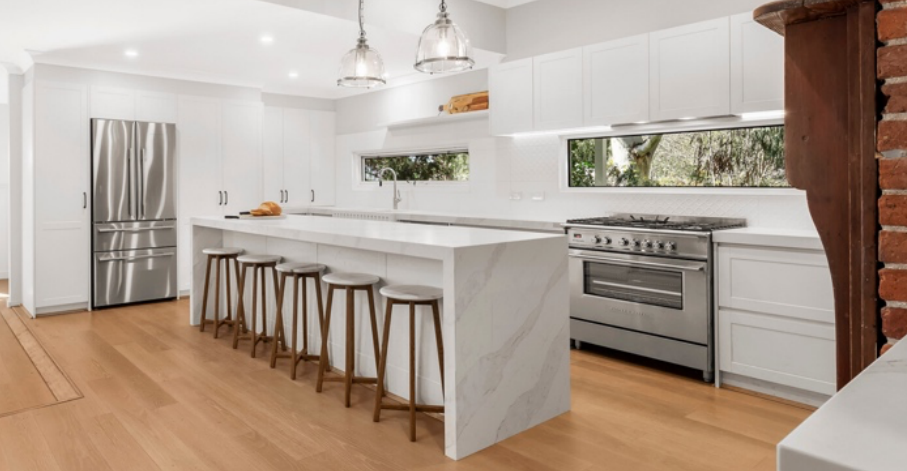 We build kitchens to fit ANY space
At KUB custom built is the way we roll, unlike standard flatpack providers each and every one of our kitchens are custom built and tailored to your needs. No matter what size or shape your building space is, we can craft a kitchen to suit!
Why is this important?
Working on the basis of 'designed to fit' is crucial to the completion of your dream kitchen. Standard options are usually built to pre-determined sizes, and often don't fit perfectly within your space. This often results in design and layout changes which often result in a less functional kitchen, sacrificing things like storage and bench space to accommodate the standard option.
Whether you're dream kitchen is U shaped, L shaped an Island design or anything in-between, here at KUB we can design, custom build and install your kitchen to fit perfectly into your home