DOORS - THERMO
KUB use doors and panels that are only manufactured in Australia and have 100's of colours, patterns & profiles, finishes & textures to choose from. Whether it's a solid colour or Woodgrain you are after in matt or full gloss, KUB should be able to source the door you are after. From Ultra-modern designs to Hamptons or Farmhouse, we have that covered.
WHAT IS THERMO?
A Thermo (THERMOLAMINATED) door is similar to the older VINYL type door but improved. The process is simialar but with new technology today, the pressing (vacuum formed) temperatures, patterns and colours have dramatically inproved the look and longevity of the product. In fact, it is now one of the most popular choices in kitchens today because of the durability and look of the product. Just ensure you only purcahse AUSTRALIAN MADE Thermo doors
It's a MID PRICE range product coming in between Melamine and 2 PACK and because of the quality of the product today with sharp profiles and brilliant colours and finishes from SUPER MATT to FULL GLOSS, the choice in design and use is extraordinary.
POLYTEC DOORS are now the largest in Australia supplying doors to the major Cabinet Makers, made in NSW using E0 MDF in 18mm & 21mm thick panels.
JANPER DOORS. Being a smaller company in Bayswater Vic, we are able to include some specialised products that include a SUPER MATT finish and alternatives in Flutes for Federation Designs
Polytec THERMOLAMINATED doors provide a quality crafted and profiled door for environments where attention to detail, choice of styles and excellent resistance to impact and longevity is important. Their manufacture from moisture resistant E-Zero MDF and superb finishing with durable decorative surface on the face and all edges.
THERMOLAMINATED COLOUR RANGE click here.
THERMOLAMINATED DOOR PATTERNS click here
Janper THERMOLAMINATED DOOR RANGE: View the complete range of Thermo doors from JANPER.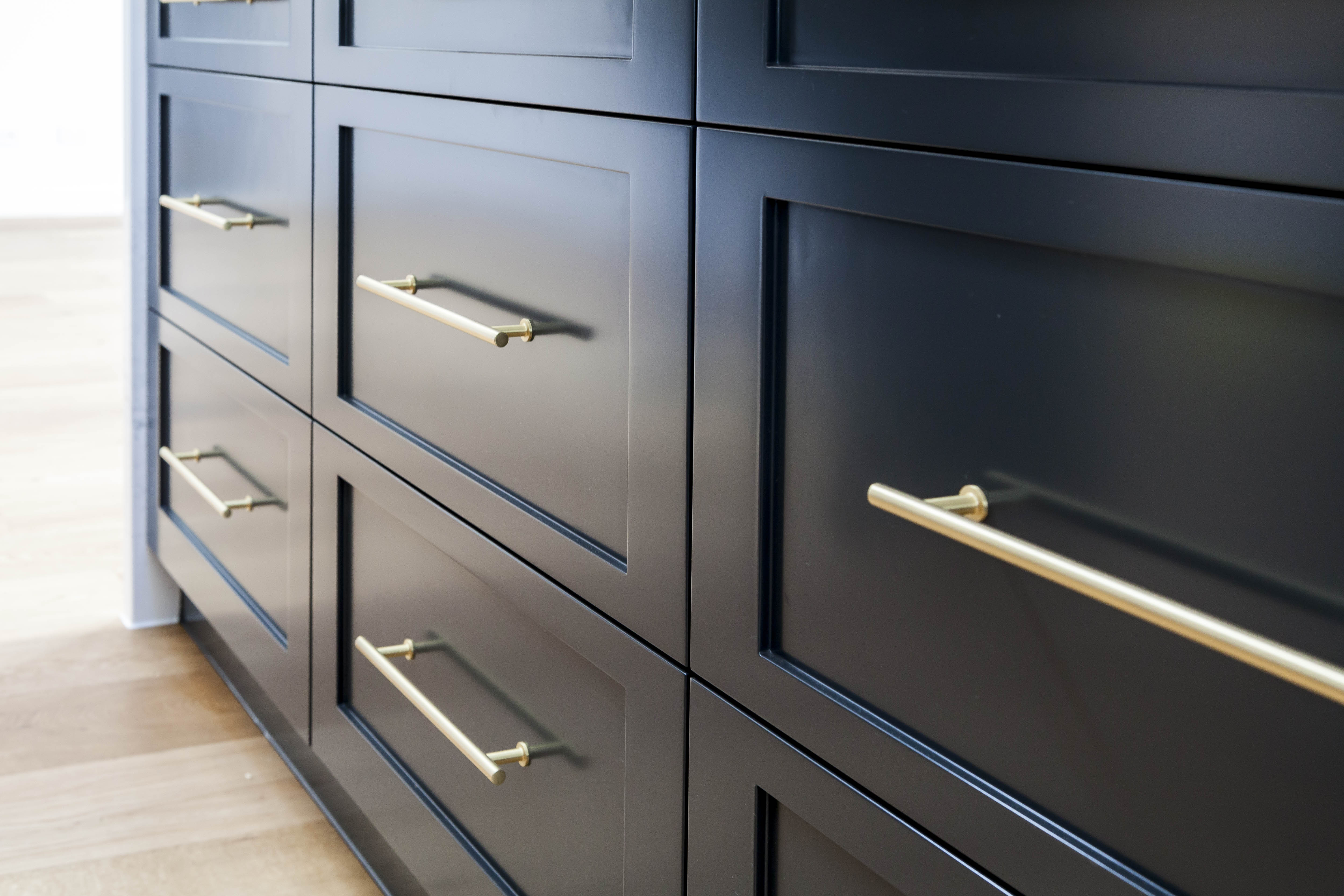 All Polytec & Janper doors and panels are Australian made and owned and carry a 7-year limited warranty.