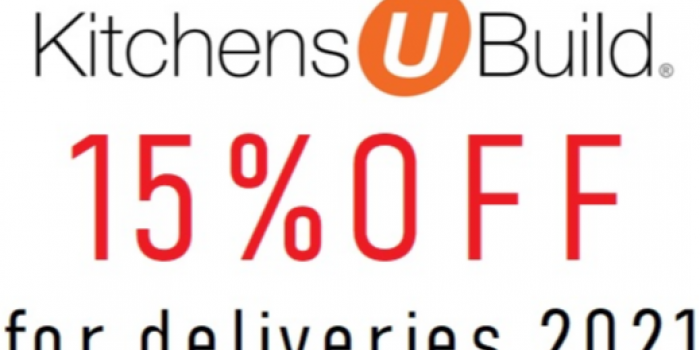 15% OFF THE PRICE OF YOUR NEXT PROJECT
!!!!!!!!!!!!! LIMITED TIME ONLY !!!!!!!!!!!!!!!
FINISHING DECEMBER 22nd - For all orders placed anytime for delivery - install - DIY in 2021
NO SPEND LIMIT - Whether you are after a full kitchen, laundry or just a cabinet, KUB will deduct a miniumum of 15% off your next project.  
This includes, cabinets, doors, laminate benchtops, hardware and installation if required.  There are some conditions that do apply:  Offer does not include any other offers or Discounts.  Does NOT include stone or reconstitued benchtops.  Excludes HSBC Finance Interest free.  Please speak to your Design Consultant for more information.