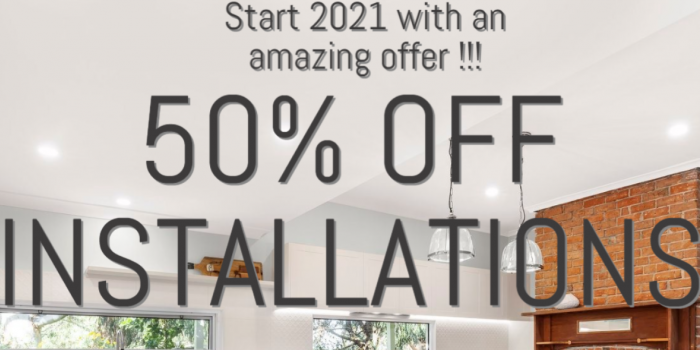 50% OFF THE PRICE TO INSTALL YOUR NEXT PROJECT
!!!!!!!!!!!!! LIMITED TIME ONLY !!!!!!!!!!!!!!!
STARTS 4th JANUARY - WHY DIY WHEN WE CAN INSTALL FOR THE 1/2 THE USUALL PRICE.
BOOK FOR A FREE DESIGN CONSULTATION AT YOUR NEAREST STORE.
NO SPEND LIMIT - Whether you are after a full kitchen, laundry, KUB will install your project with a miniumum 50% off the price of the installation. There are a few TERMS AND CONDITIONS so please read below.
This includes, cabinets, doors, laminate benchtops, hardware and the installation of these products only. Offer does not include any other offers or Discounts. Does NOT include stone or reconstitued benchtops. Excludes HSBC Finance Interest free. Does not include other trades other than the installation of cabinetry such as PLUMBING, ELECTRICAL and other trades. Please speak to your Design Consultant for more information.